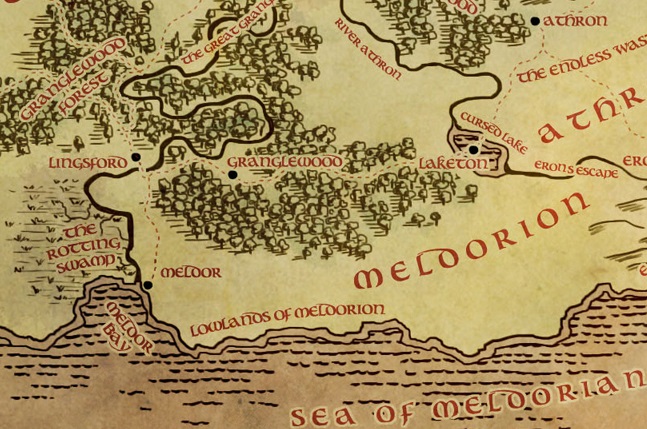 Dominated by the great Ganglewood Forest towards the west, the kingdom of Meldorion is home to a population of elves well known for their high intelligence and great wizardry.
Despite their vast knowledge and power, however, Meldorion elves tend to be naturally curious and even playful, often stopping travelers to query them or share passionate stories of days gone by.
A great library is said to lay hidden deep within the heart of Ganglewood—a storehouse of knowledge and wisdom supposedly passed down from the gods themselves—while the Cursed Lake to the east is haunted and dangerous, a place few adventurers ever return from.
Settlements #
Granglewood (northwest)
Laketon (northeast)
Meldor (west)
Features #
Cursed Lake (far east)
Granglewood Forest (northwest through east)
Lowlands of Meldorion (south)
Meldor Bay (far southwest)
Sea of Meldorion (far south)